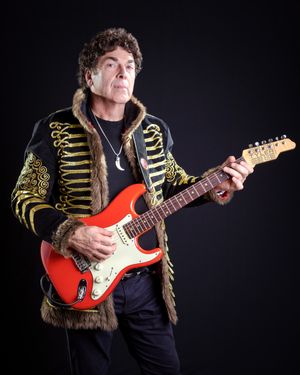 "SIMPLY ONE OF THE BEST GUITARISTS IN THE U.S. TODAY! "
~ Boston Globe
When you hear Bob Wolfman play, it's easy to appreciate the connection to his mentor, the late great Larry Coryell. But Bob is his own man with his own story to tell. A highly respected instructor and great performer, he has inspired decades of dedicated students and audiences alike with taste, tone and badass chops."  ~ Sonny Landreth
"I jammed with Wolfman this Summer and was really impressed with his playing!" 
~ Robben Ford
"A force to be reckoned with, Wolfman has blistering technique and plays with intensity and refinement that speaks to his deep musicality. 
~ Joyce Kulhawik 
(Arts and Entertainment Critic / formerly with Channel 5 - WCVB TV)
WOLFMAN IS AN EXCITING AND COMPELLING PERFORMER WITH EMOTION, POWER AND SOULFULNESS THAT WILL INSPIRE EVEN THE MOST BLASE LISTENERS!   
 Bob Wolfman has chops and technical virtuosity to quiet even the most discerning critic.  Wolfman truly loves to play and sing his heart out. He has fun on stage and so do his fans always enjoying his explosive solos, but then Bob will tear at their heart strings, bringing tears to their eyes with a beautiful soulful ballad. 
Wolfman has performed and/or recorded with Larry Coryell, Chick Corea, Grover Washington Jr, Joe Beck,  Robben Ford, Sonny Landreth, Victor Bailey, Kenwood Dennard, Tommy Cambell, Jimmy Earl, Toni Lynn Washington , Arlen Roth, and James Montgomery.